Historic Breed
As the foundation of American cattle, the Texas Longhorn is the living symbol of the Old West, being both rich in history and quality.
Easy to Own
Texas Longhorns are available throughout the U.S. to small and large landowners alike. They add color, production, and beauty to any pasture.
Strong Future
Wherever the western influence is desired—front pasture, cattle drives, or tourist attraction—you'll find a demand for this magnificent breed.
Texas Longhorns For Sale
Featured Texas Longhorn Cattle For Sale
The Cattle
RW Texas Longhorn Herd

We focus our bulls around being "the complete animal." We pride ourselves in raising and maintaining herd sires with proven production qualities. The impressive structure of our bulls is second to none.

At RW Longhorns, we focus on breeding for tradition with superior genetics in our registered Texas Longhorn cattle. We are very selective in what we add to our herd and proud of each and every cow.

Each of our heifers has the potential to be the next class winner or top-producer in your herd. We are excited about the future of our RW Longhorn bred heifers and continue to focus on the qualities that make Longhorns so special.
Texas Longhorns add Color and Beauty to Any Pasture.
Easy to own and offer an activity for the whole family.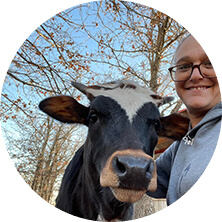 Maranda Webb
HBIC/CEO at RW Longhorns
"What we have now seems so much better than those tiny horned mostly wild cows. It feels amazing to have come this far! And we did it ourselves, a little at a time."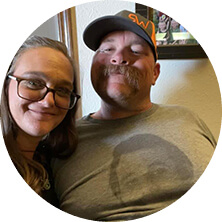 Robert Webb
President & CEO at RW Longhorns
"We have tried to continue to grow at a slow pace and be thoughtful of what we have added. We are trying to breed animals that WE would be interested in buying and owning."